Painter
Magdalena Waller

and sculptor Julia Klemm:
At the end of 2017, Julia Klemm and Magdalena Waller began a close artistic collaboration with
the perspective to explore each others work processes and making them permeable to one another.
Since then they are discussing their artistic ideas and research and realized a series of exhibitions together.

exhibition view


PERPLEX
Julia Klemm & Magdalena Waller
curated by Sophie-Charlotte Bombeck
Centercourt Munich

Dezember 2021 - March 2022








Delphi-preview II, 2020;
painting by Magdalena Waller




Delphi-preview
by WallerKlemm

monthly experimental studio exhibitions
from May - November 2020

The studio exhibition "Delphi-preview" is a series of oracular inquiry, which finalised with the
group exhibition "Manipulation of Delphi" in autumn 2020 in Kunstarkaden Munich. Until then,
the artists Magdalena Waller and Julia Klemm were responding to the ongoing unsettling
pandemic mood (in which all things appear unclear) in a monthly cycle. Waller's paintings and
Klemm's sculptures are transformed into Delphic objects during this period, and the studio
functions in a metaphorical sence as a temple.

More to read:
text by Magdalena Wisniowska
text by Tanja Klemm.






Open Studio 2019 at CAVERN STUDIOS, Munich – with Matthias Trager, Justin Lieberman, Max Zuzak, Christian Probst





exhibition Too soon to tell, 2017

Färberei Munich
exhibition at Weltkunstzimmer Dusseldorf, 2015
---

Priyal Kaliyug & Julia Klemm, 2018

I BURIED THE BIRD
IN A RODENT´S HOME.
SO INNOCENTLY,
I PLACED
DEATH IN LIFE.


poem by Priyal Kaliyug
raku fired ceramic, glaze
32 x 32 x 16 cm


Art Ichol Residency (IND)



---

Justin Lieberman & Julia Klemm, 2017

UNTITLED
with Justin Lieberman
ceramic, metal, glaze
59 x 59 x 36 cm


Part One Cologne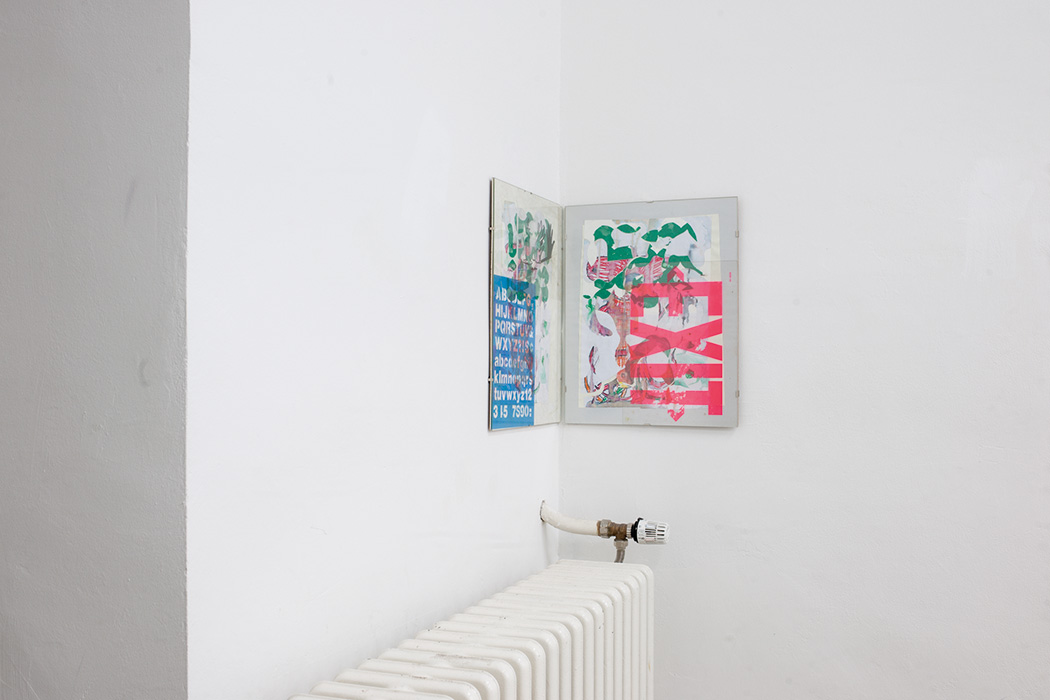 UNTITLED
with Justin Lieberman
Collage
Part One Cologne

CARGO COLLECTIVE, INC. LOS ANGELES, CALIF. 90039—3414