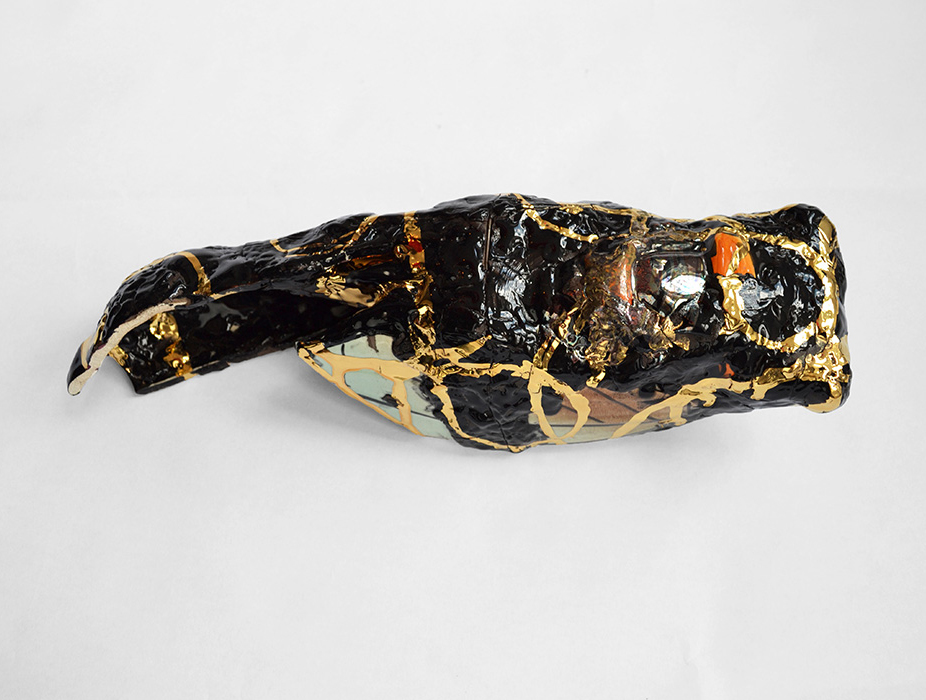 objets trouvés, ceramic, glaze, wire, lustre; 33 x 12 x 9 cm
objets trouvés, ceramic, glaze, wire; 15 x 9 x 14 cm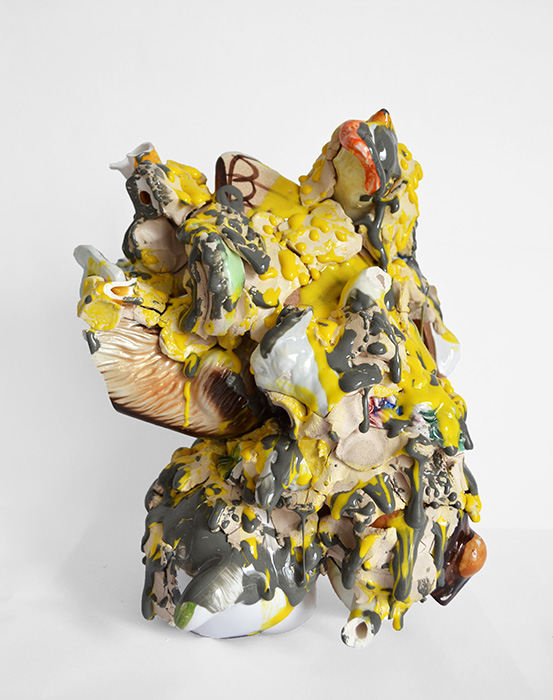 objets trouvés, ceramic, glaze, wire; 25 x 29 x 29 cm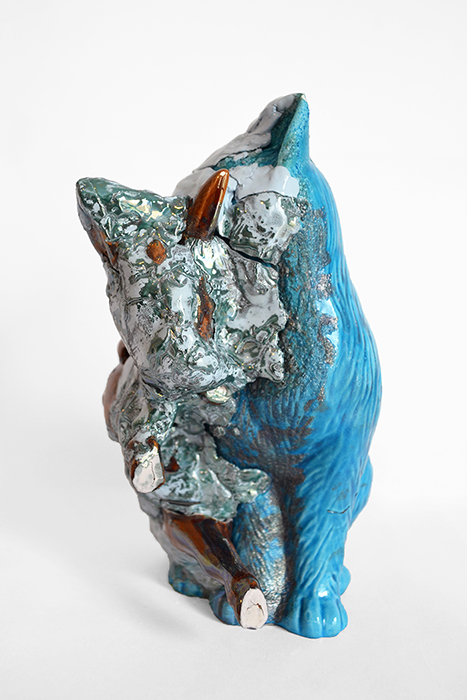 objets trouvés, ceramic, glaze, wire, lustre; 13 x 13 x 20 cm
objets trouvés, ceramic, glaze, wire; 27 x 29 x 40 cm
objets trouvés, ceramic, glaze, wire; 33 x 31 x 31 cm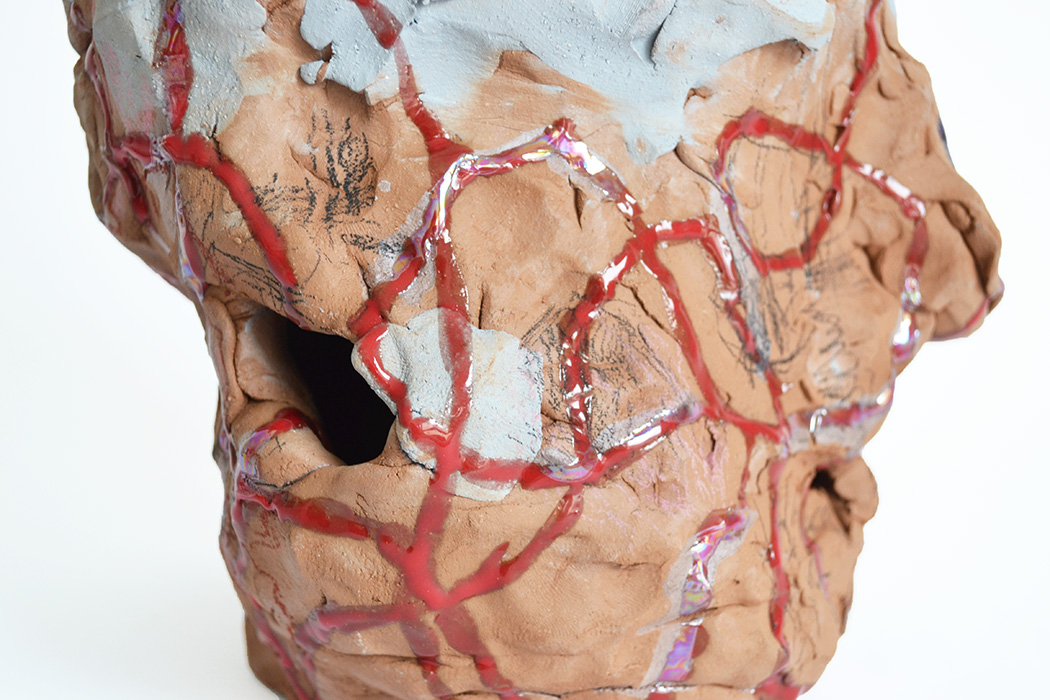 ceramic, glaze, lustre; 19 x 21 x 27 cm
objets trouvés, ceramic, glaze, wire; 22 x 25 x 36 cm
CIGALES, 2018 and 2019
Cité internationale des arts Paris

My work ranges from clay modelled and glazed object to ceramic sculptures, which I
frequently transform into assemblages.
In Paris I purchased used and damaged ceramic and porcelain figures on different flea
markets. Partly I cut them into fragments. At the Cité internationale des Arts I started to
develop a new technique by assambling these "objéts trouvés" with wire, clay, glaze and
lustre.

Residence at the Cité internationale des arts through the Bavarian Ministry of Education,
Culture, Science and the Arts from November 2018 until April 2019.
CARGO COLLECTIVE, INC. LOS ANGELES, CALIF. 90039—3414