WallerKlemm
painter Magdalena Waller and ceramic sculptor Julia Klemm
COLLABORATIONS IN COMMON ARTISTIC CONCEPTS, RESEARCH AND EXHIBITION PRACTICES SINCE 2017.

Our common exhibition in Dusseldorf was the incentive for the mutual interest in each other artistic practise. In

the end of 2017 we started an artist collective with the perspective to collaborate and explore each other's working

process. Eventually we want to confront our work in varying exhibition displays.

Our ideas emanate from the context of animal and human depiction and channel emotions of identity and loss.

We work as genuinely as possible with the materialistic limits our media (clay/paint) provides. We both develop

inventive surfaces overgrowing the long tradition of painting and ceramics. Surfaces that interact within stimulated

structures and fusion in organic shapes.




2019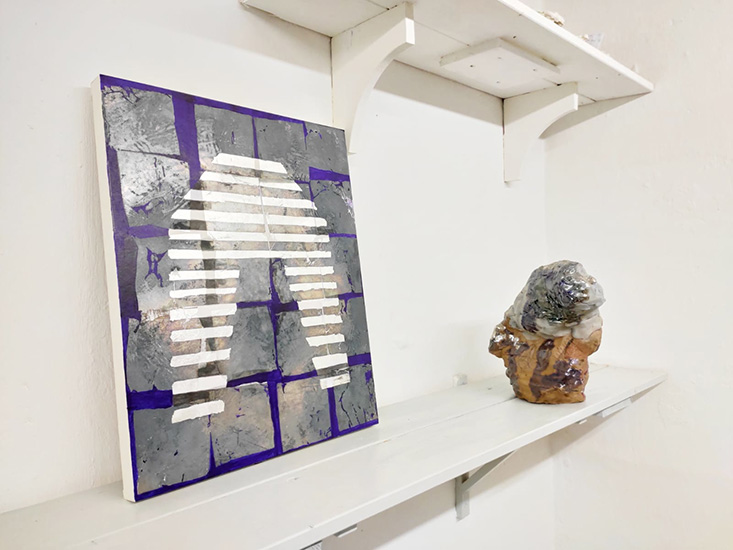 WallerKlemm invited to an Open Studio
at Atelierkeller Reichenhallerstaße, Munich – with Matthias Trager, Justin Lieberman, Max Zuzak



pots by WallerKlemm for a ceremony with cacao
2017
exhibition Too soon to tell

Färberei München
2015
exhibition at Weltkunstzimmer Dusseldorf
CARGO COLLECTIVE, INC. LOS ANGELES, CALIF. 90039—3414