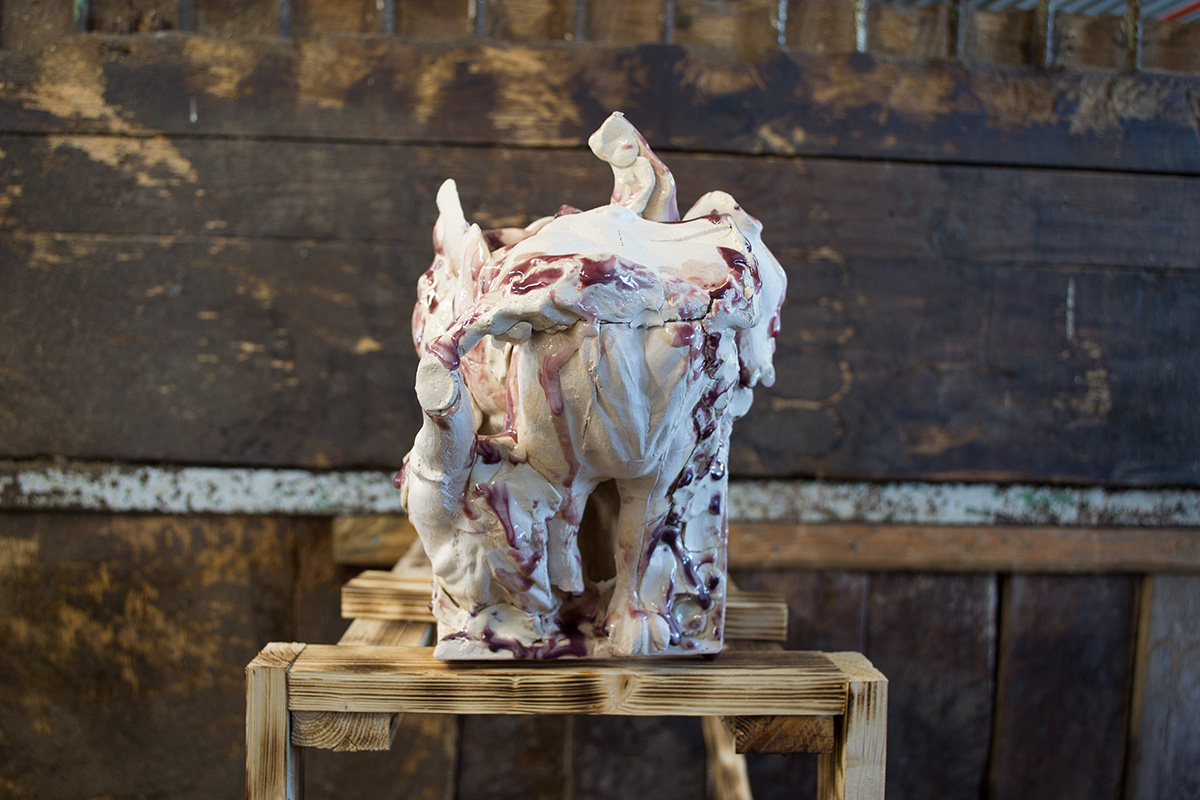 ceramic, glaze; 31 x 19 x 25 cm



ceramic, glaze; 25 x 25 x 32 cm



End-of-year exhibition, 29. - 31.10.2021
group show at Peripheral Alliances
an artist residency by Kunstverein München at a former farm close to Ammersee


Löwen & Pferde | Rendezvous, 2021
ceramic, glaze, wire, wood
horse box in the large stable

The starting point of my new ceramic sculptures are 3D models of lion statues from different
cities. I first scale them by using the 3D process, then alienate and model them with colored clay
using printed negative forms. Pastel-colored ceramic sculptures are created with traces of
technical-apparatus on the surface, impasto glazes serve as their hinges. In a former horse
stable, the sculptures meet metal, wood and concrete surfaces over which animal tracks are
spread.





ceramic, glaze; 40 x 25 x 37 cm




Förderung durch:




– Bayerisches Staatsministerium für Wissenschaft und Kunst

CARGO COLLECTIVE, INC. LOS ANGELES, CALIF. 90039—3414